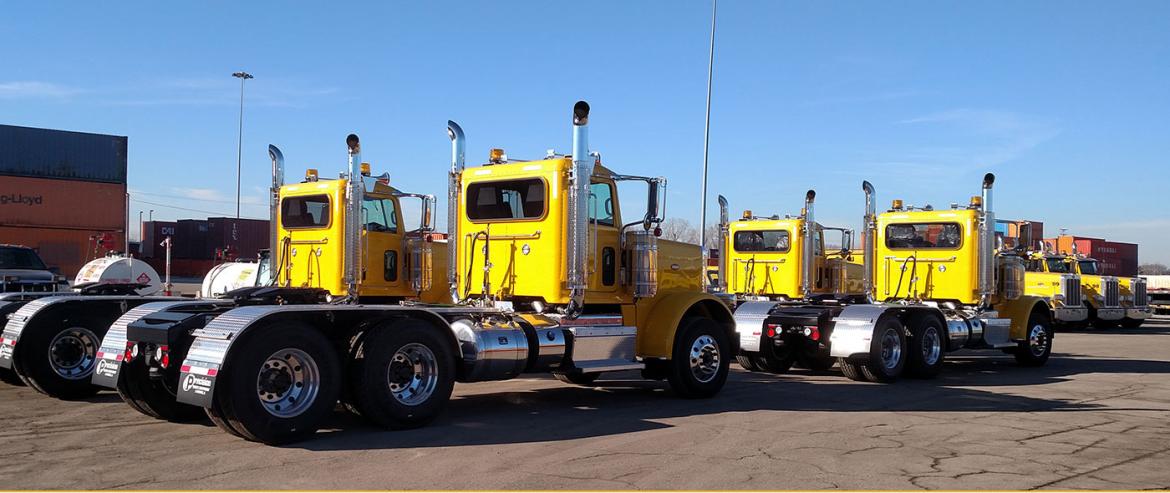 As a kid, what did you want to be when you grew up?
A lawyer, firefighter, doctor, or a nurse?
Not Jimmy Trumbull. From day one Jimmy was always interested and intrigued by any and all types of heavy equipment.
The first time Jimmy ran a machine, he was hooked! While all the other kids were playing in the sandbox, Jimmy was planning on how to dig up the sandbox! At a very young age working alongside his father, Jimmy started absorbing all the knowledge he could about heavy equipment operating. In Jimmy's early 20's after working for several different companies as a heavy equipment operator, he decided to follow his dreams and his father's footsteps and start his own excavation company. Starting as Trumbull Excavating, with his one truck he went out looking for work and over the many years of working tightly with the railroad, Trumbull Excavating evolved into T-Cat Enterprise, Inc. with one of a kind customized trailers for hauling heavy railroad equipment and derailed train cars!
With over 100 years of Trumbull knowledge and experience, from his grandfather Ray and his own father, you can count on T-Cat Enterprise, Inc. to make its mark on the construction industry.